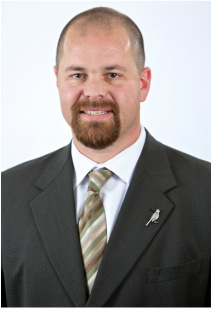 Robert Wyman, J.D., M.S.W.
Co-Director
Rob is a lawyer working with individual stakeholders and Court systems to evolve leadership to promote justice in child welfare. This work includes training, consultation, and mentorship, both on a case-level and system-level basis. His work is primarily in Washington State, but also includes some work around the country –  including work as a member of the Judicial Engagement Team, part of the Casey Family Programs effort to Safely Reduce the number of children in foster care.
As co-Director of The Court Improvement Training Academy at the University of Washington School of Law, Children and Youth Advocacy Clinic, since May 2013, Rob has consulted with court communities across the State to improve their response to child abuse and neglect. Using a systems-based approach, he helps people engage in meaningful conversations across disciplines to improve their process, relationships, and outcomes.
Rob was the Resource Attorney for the QIC ChildRep Best Practice Study in Washington State. During this federally-funded study of a Best Practice model of children's legal representation in child welfare cases, Rob recruited attorneys from all corners of the State to the study, and acted in a training and coaching role with attorneys throughout the duration of the study.
Rob was an attorney at The Defender Association in Seattle for 13 years, mostly in the Dependency Division representing parents and youth responding to civil allegations of abuse and neglect, appearing in administrative hearings, Superior Court, Tribal Court, and the Court of Appeals.  Rob attained a JD and MSW in 2000 from the University of Denver, and has represented parents and youth in Colorado, Oregon, and Washington States. Prior to law school, Rob worked in juvenile corrections facilities in Oregon and Washington for approximately 5 years, and is a native of Seattle, Washington.
---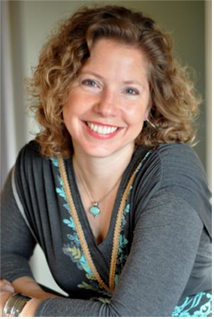 Kelly Warner-King, J.D.
Co-Director
Kelly is an attorney with extensive legal and policy experience in child welfare and education. Kelly is the Co-Director of the Court Improvement Training Academy (CITA) at the University of Washington School of Law. Kelly has extensive experience working with courts, attorneys, social workers and community providers to improve outcomes for children and families involved in abuse and neglect courts. She has worked in the child welfare court system as an attorney, the manager of the King County Family Treatment Court, and the coordinator of the Supporting Early Connections program. Kelly has also been a policy analyst with the RAND Corporation, Washington Appleseed Center on Law in the Public Interest, and the University of Washington's Center on Reinventing Public Education. Drawing on her ability to reach across systems to meet the needs of children and families, Kelly also works as a consultant for nonprofit agencies, including the Center for Children & Youth Justice and Amara. Kelly holds a bachelor's degree from the University of Virginia and earned her law degree from New York University School of Law. She was the recipient of a Soros Justice Advocacy Fellowship from the Open Society Institute.